Disclosures
Effective May 1, 2023, the Fund's management fee is set to an annual rate of 0.75% of average daily net assets.
This Information Statement is being supplied to shareholders to fulfill the notice requirement, and a notice regarding the website availability of this Information Statement will be mailed on or about April 10, 2023, to the Fund's shareholders of record as of March 27, 2023.
Click the below link to view the Preliminary Information Statement. https://www.sec.gov/Archives/edgar/data/1495922/000158064223001601/0001580642-23-001601-index.htm
The fund's investment objectives, risks, charges and expenses must be considered carefully before investing. The prospectus contains this and other important information about the investment company, and it may be obtained by calling +1 (617) 279 0045 or by visiting our website www.ershares.com. Read it carefully before investing. Distributed by Vigilant Distributors, LLC.
The ERShares Entrepreneurs ETF risks can include and are not limited to: Absence of Prior Active Market Risk, Management Risk, New ETF Provider, Common Stock Risk, Market Risk, Concentration Risk, American Depositary Receipts, Early Closing Risk, Exchange Trade Fund Risk.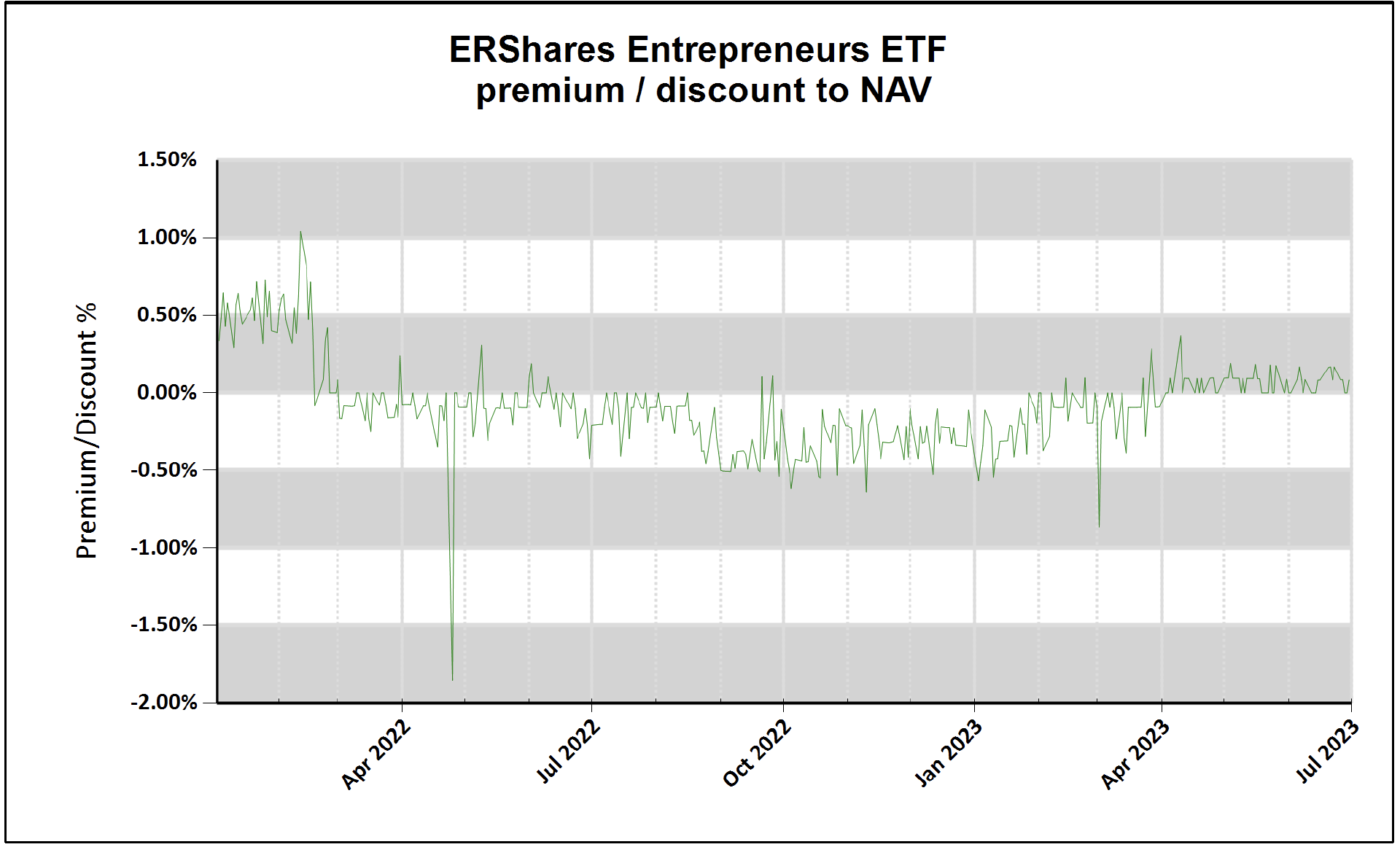 | | | | | | |
| --- | --- | --- | --- | --- | --- |
| | Prior Year (2022) | Current Year Q1 | Current Year Q2 | Current Year Q3 | Current Year Q4 |
| Premium | 44 | 5 | 38 | | |
| Discount | 174 | 48 | 0 | | |