Global Exposure
Stock markets outside of the U.S. often move at a different pace than the U.S. market. Global investing gives investors, who are already actively trading in the U.S. Stock Market, the comfort of knowing that a portion of their portfolio is less influenced by potential turbulence in the United States. This may lower the risk of an investor's portfolio over an extended period of time.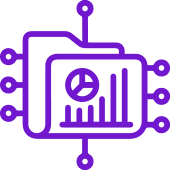 Portfolio Diversification
By employing an investment strategy that not only distributes your capital across multiple companies, but also across the world, you effectively balance your portfolio in a way that is extremely difficult to accomplish with US equity investments alone.

Expert Management
When you invest in the ERShares, you invest in the ERShares team and our expert management of capital. We are experienced in buying and selling domestic and foreign stocks—often in foreign markets with foreign currency and local traders—a task that is extremely difficult and expensive for most individual investors to set up.